The Biggest Downside of ThriveCart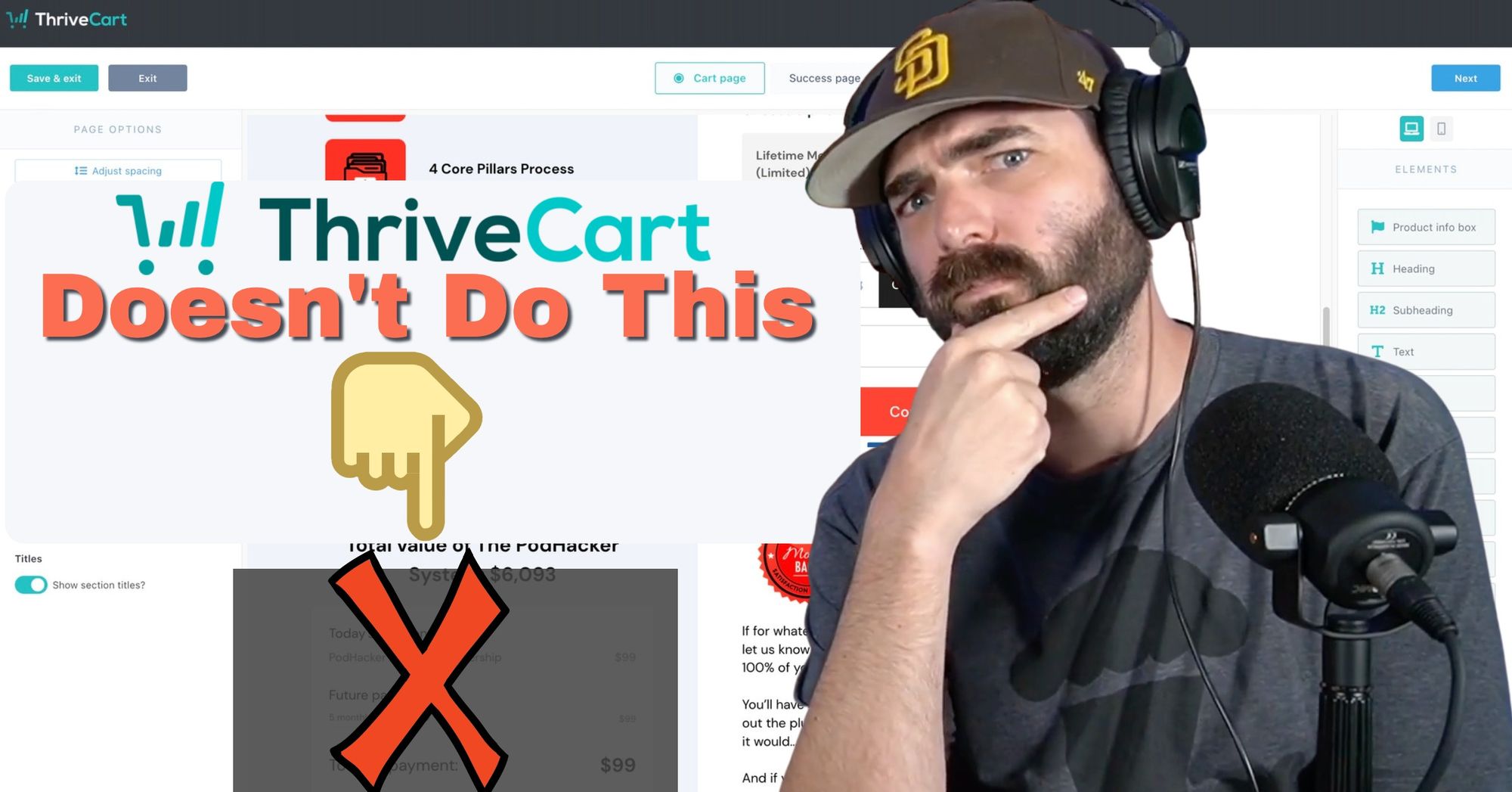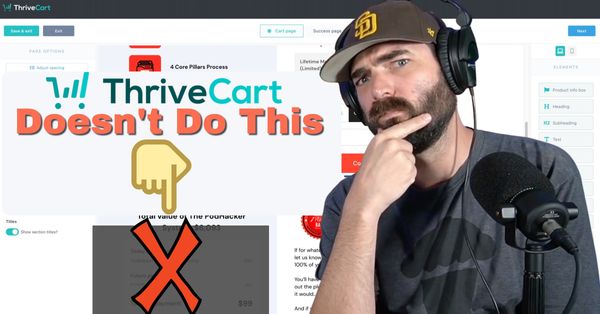 ThriveCart has to be the absolute best one-time-price tool for online entrepreneurs that's ever been built. The amount of value in that single tool is insane for something that still, to this day, there's no monthly fee on.
However, it's not for everybody.
I'm admittedly a fanboy of the tool. It's saved me so much time and money over the years.
Saying that, I want people to make smart and informed decisions. I want to help you come to a better conclusion on whether or not you should be using it for your business.
Before I get to the biggest downside of ThriveCart, I want to breakdown all the things that it does really well first.
It's an amazing shopping cart for digital products. If you have an online course, an ebook, a software, or anything else that's delivered digitally, ThriveCart will handle it as good as any other checkout cart on the planet. You can connect it to PayPal, Stripe, Authorize.net, Apple Pay, and Google Pay and let your customer pick which option is best for them.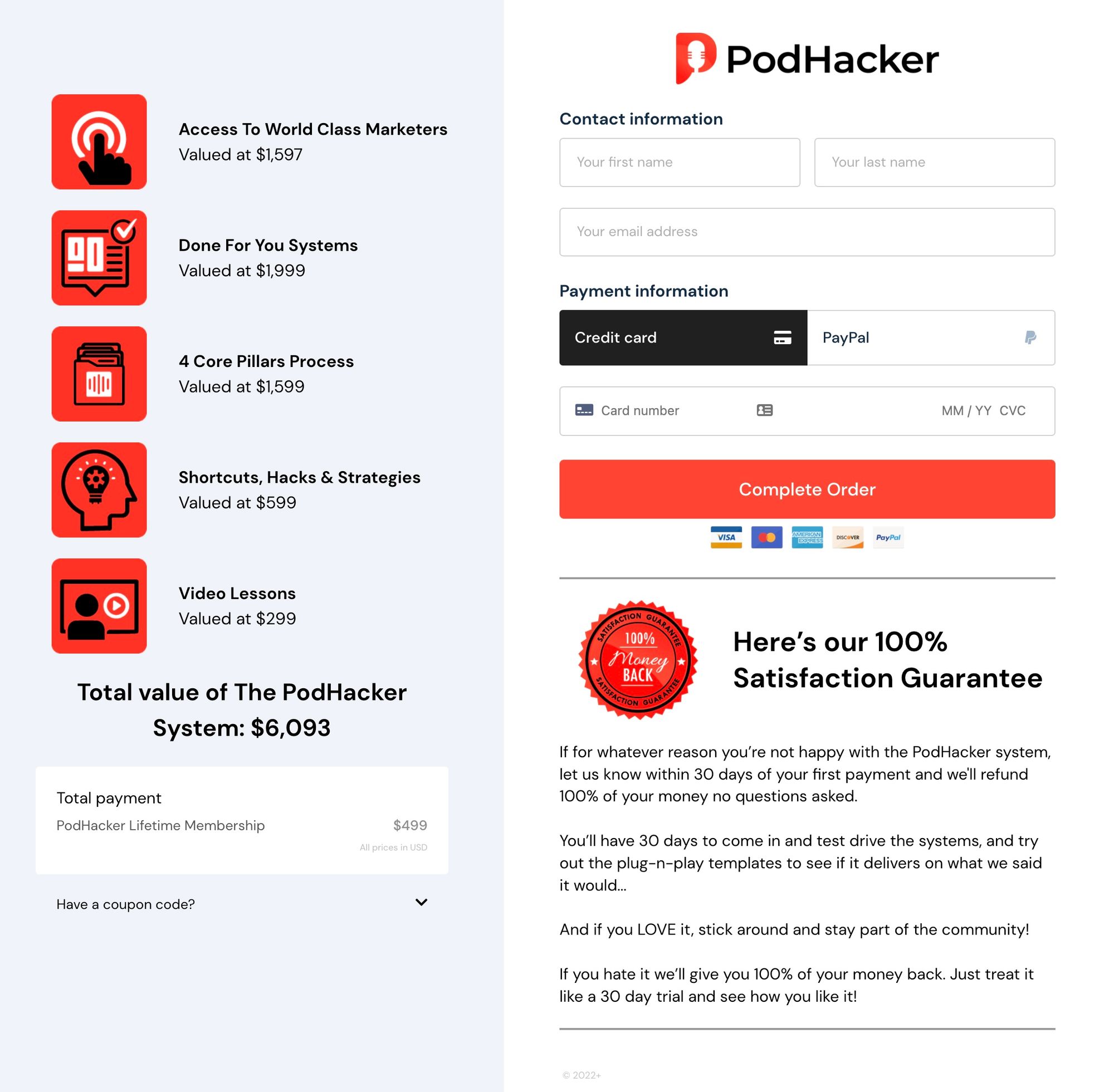 It's got the best affiliate management platform in the industry. When affiliates promote your product, you can give them a percentage, a flat-fee per sale, recurring commissions, and every variation you can think of. You can whitelist specific affiliates and change the commissions and payout period per affiliate. You can have ThriveCart automatically pay affiliates or do it manually. The amount you can do with affiliates is insane. You can even allow affiliates to deliver a custom bonus when sales come through their link. (This is just scratching the surface)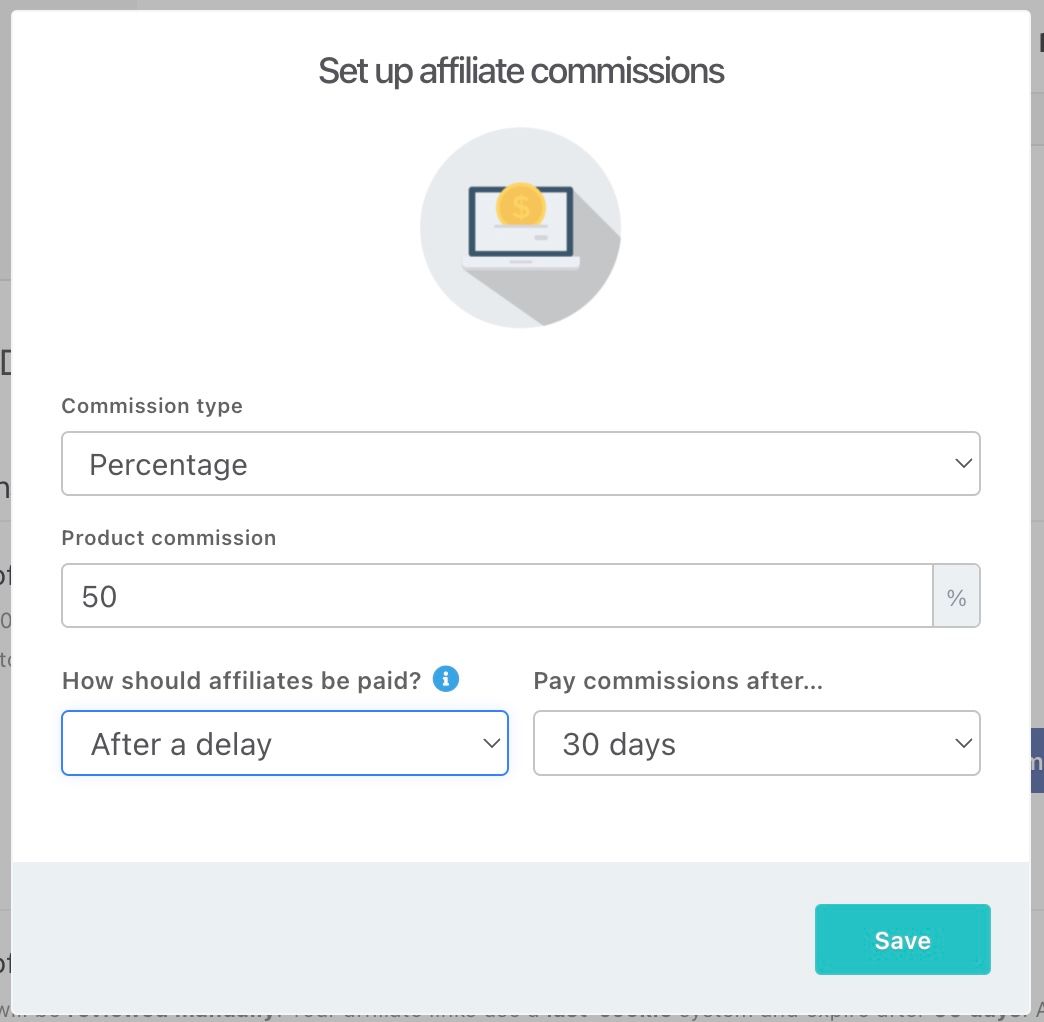 The checkout page builder is next level. ThriveCart has a complete drag-and-drop checkout page builder. You can customize your checkout to look like whatever you can imagine. I've seen checkout pages that you'd never know weren't custom coded because the design is so tailored to the brand.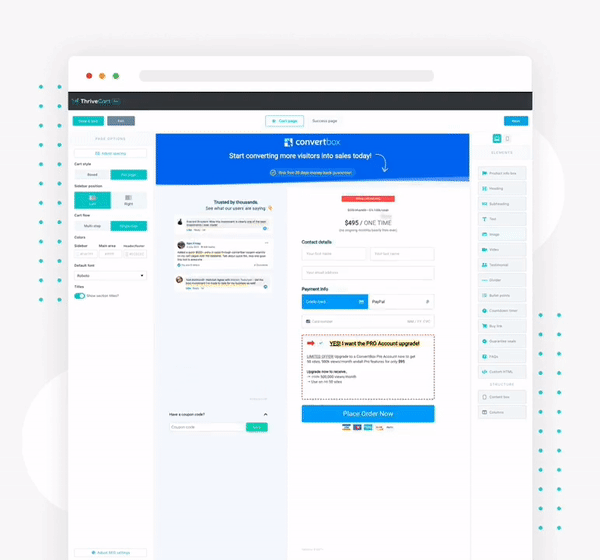 You can create behavior rules for your cart. This is something that makes ThriveCart really unique. Imagine being able to create "if-then" statements for almost any action. If a product is purchased with an affiliate's link, give them X tag in Active Campaign, add them to a Google Sheet, and add them to this members area. If an affiliate reaches X amount of sales, tag them in Aweber, and boost their commissions from 40% to 50%... The automation potential of everything you can do in ThriveCart is insane. Imagine Zapier built directly into ThriveCart.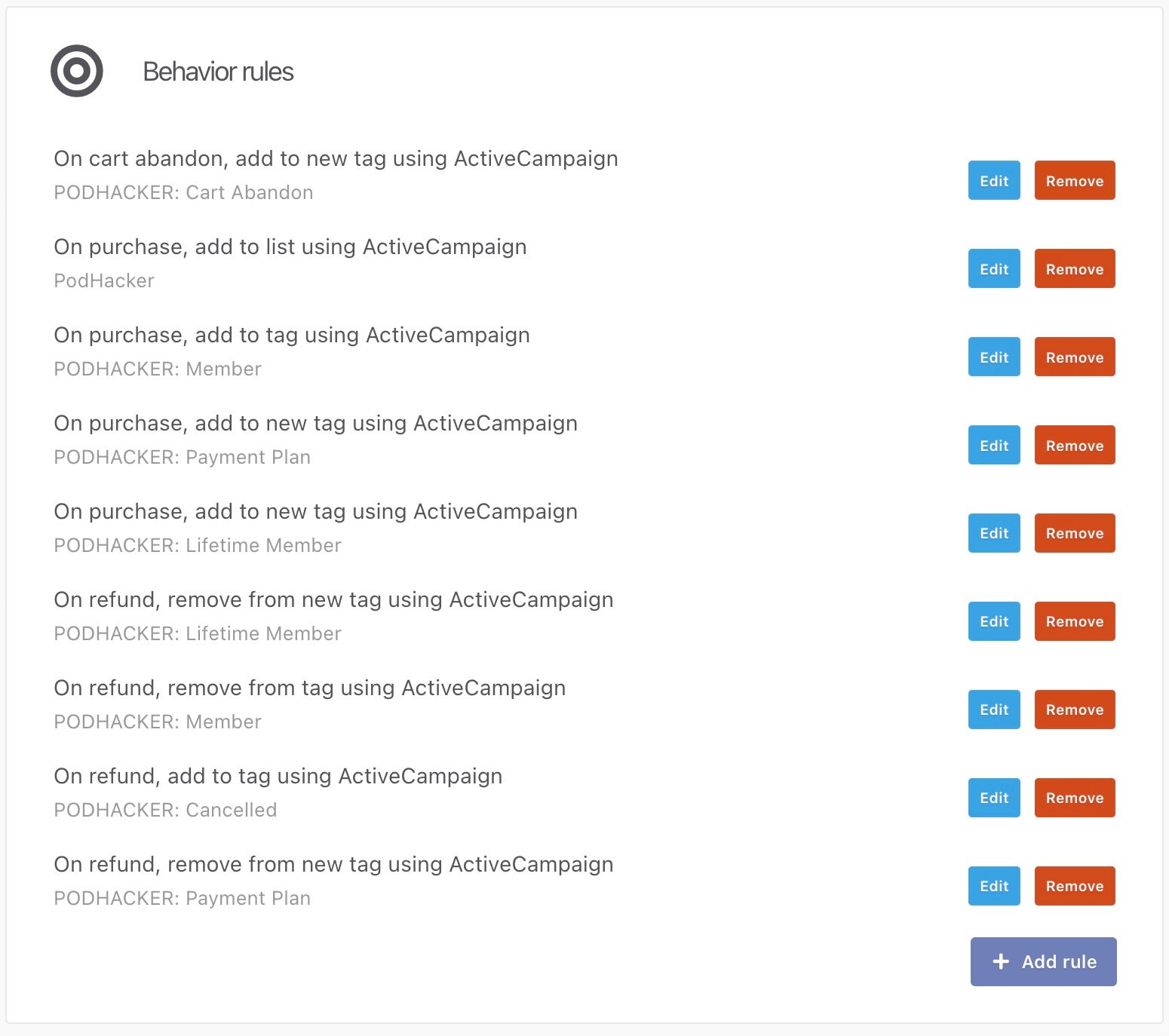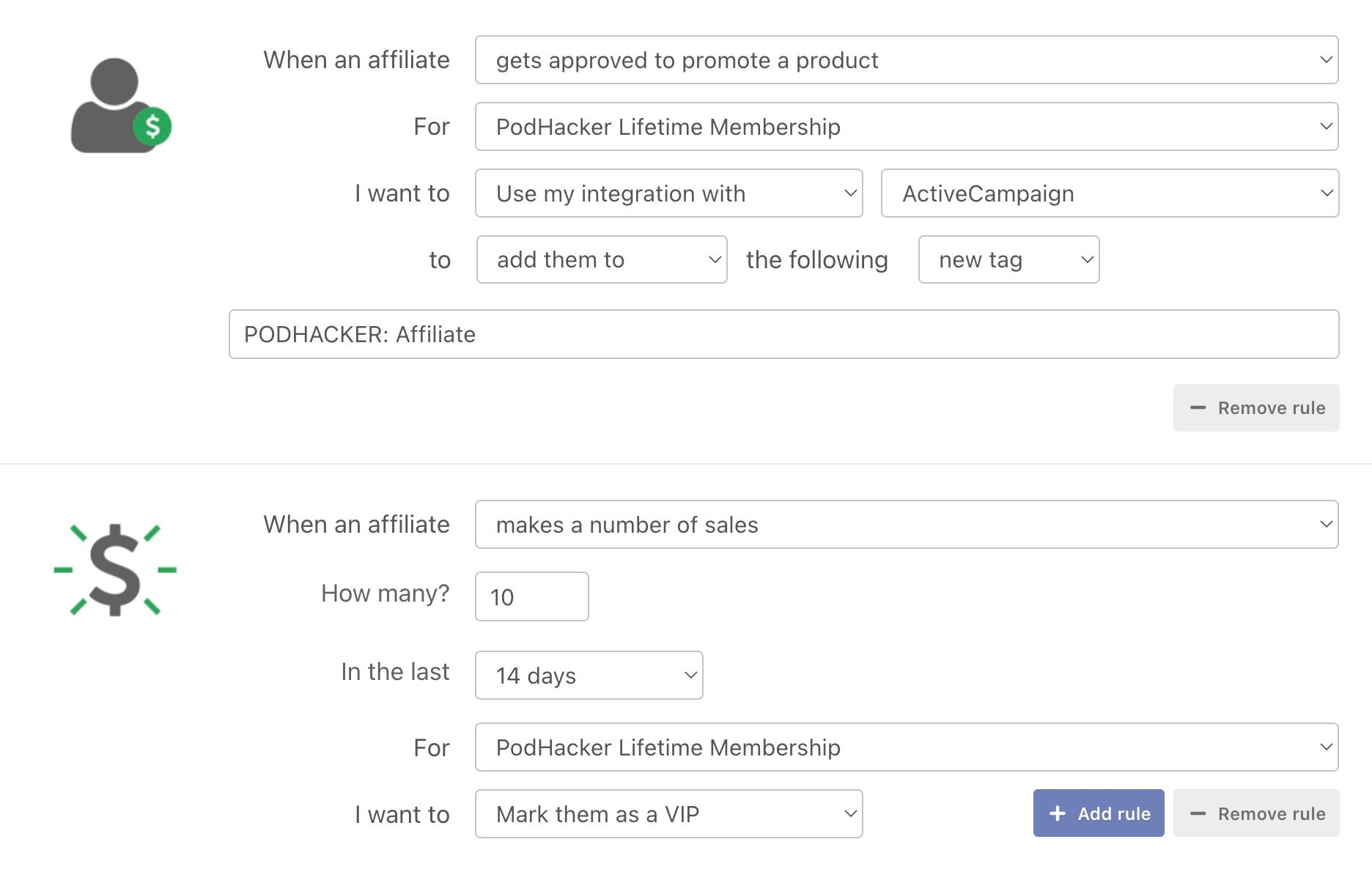 ThriveCart can automatically keep track of taxes for you. It will collect the proper percentage, based on where the customer is in the world, and keep tabs on what's properly owed. Every other shopping cart solution on the market requires that you purchase an additional 3rd party tool just to access this functionality.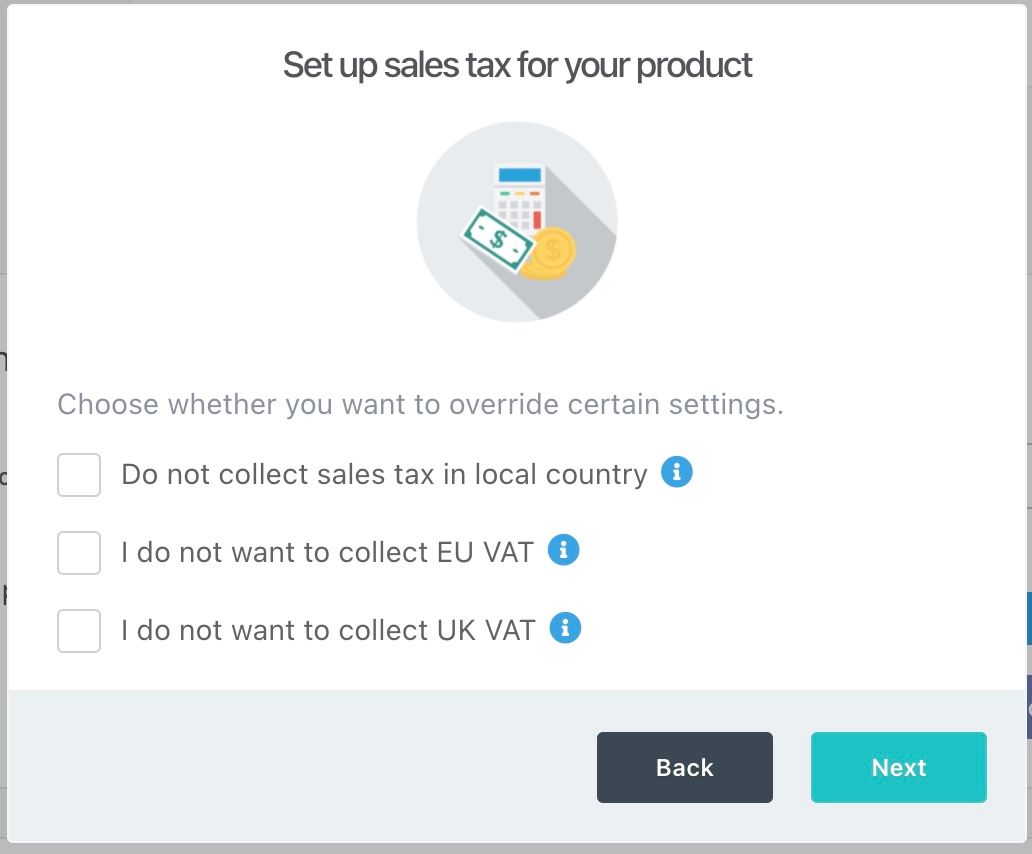 You can ditch Teachable or Thinkific. You can now build your membership site directly inside of ThriveCart. They rolled out a massive new feature for customers called "ThriveCart: Learn," which allows you to build entire protected members areas directly inside of ThriveCart. Give access when people purchase, drip out content over a certain time, customize the membership design with the drag-n-drop builder, and do pretty much anything you could do with any other membership platform (for no additional monthly costs). This in itself is quite insane, seeing as the alternatives run you about $100/month.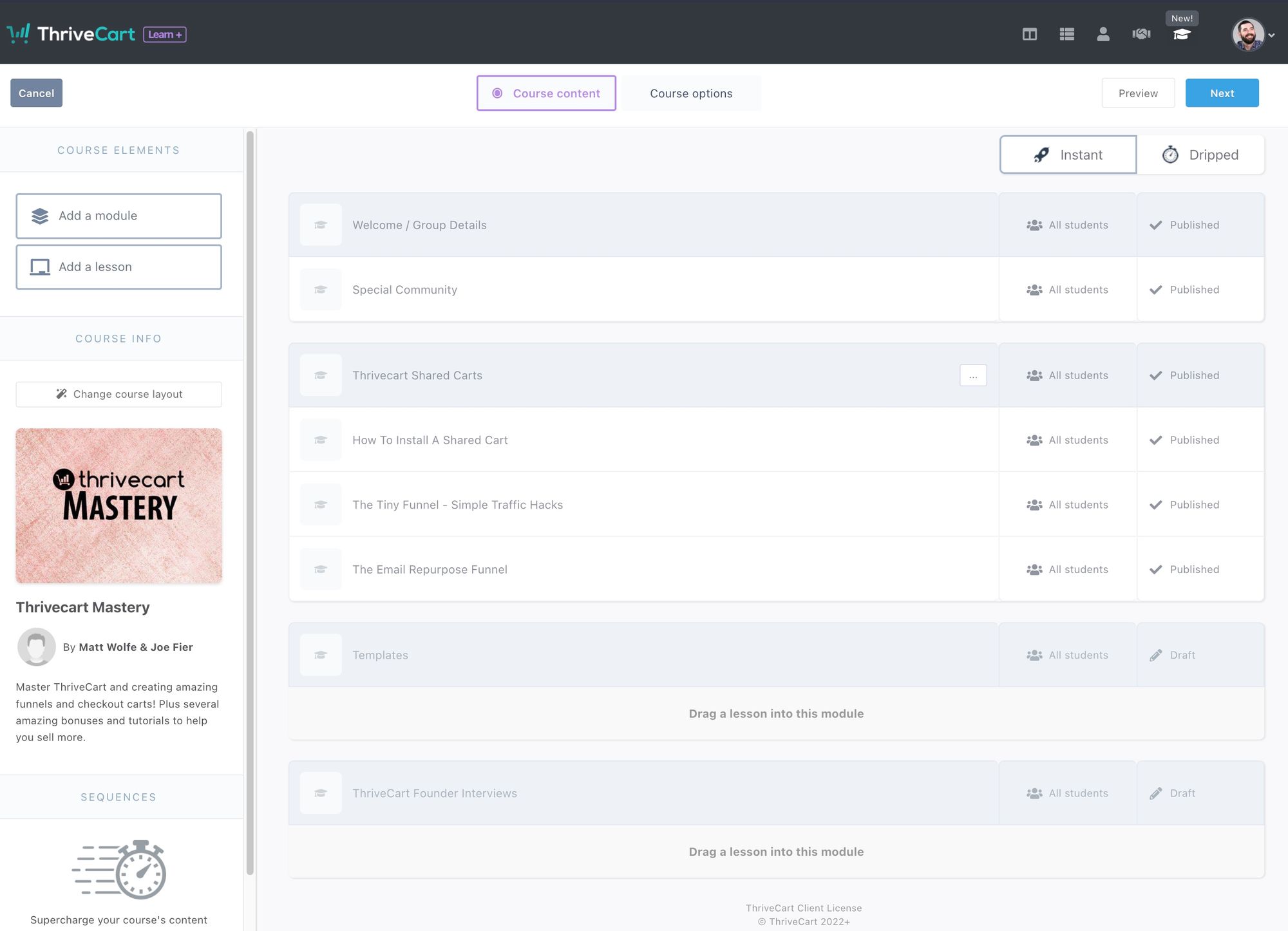 It integrates with everything! All the autoresponders, all the membership platforms, all the popular payment processors, Google Drive, Slack, Zapier, and everything in between. This works with it all!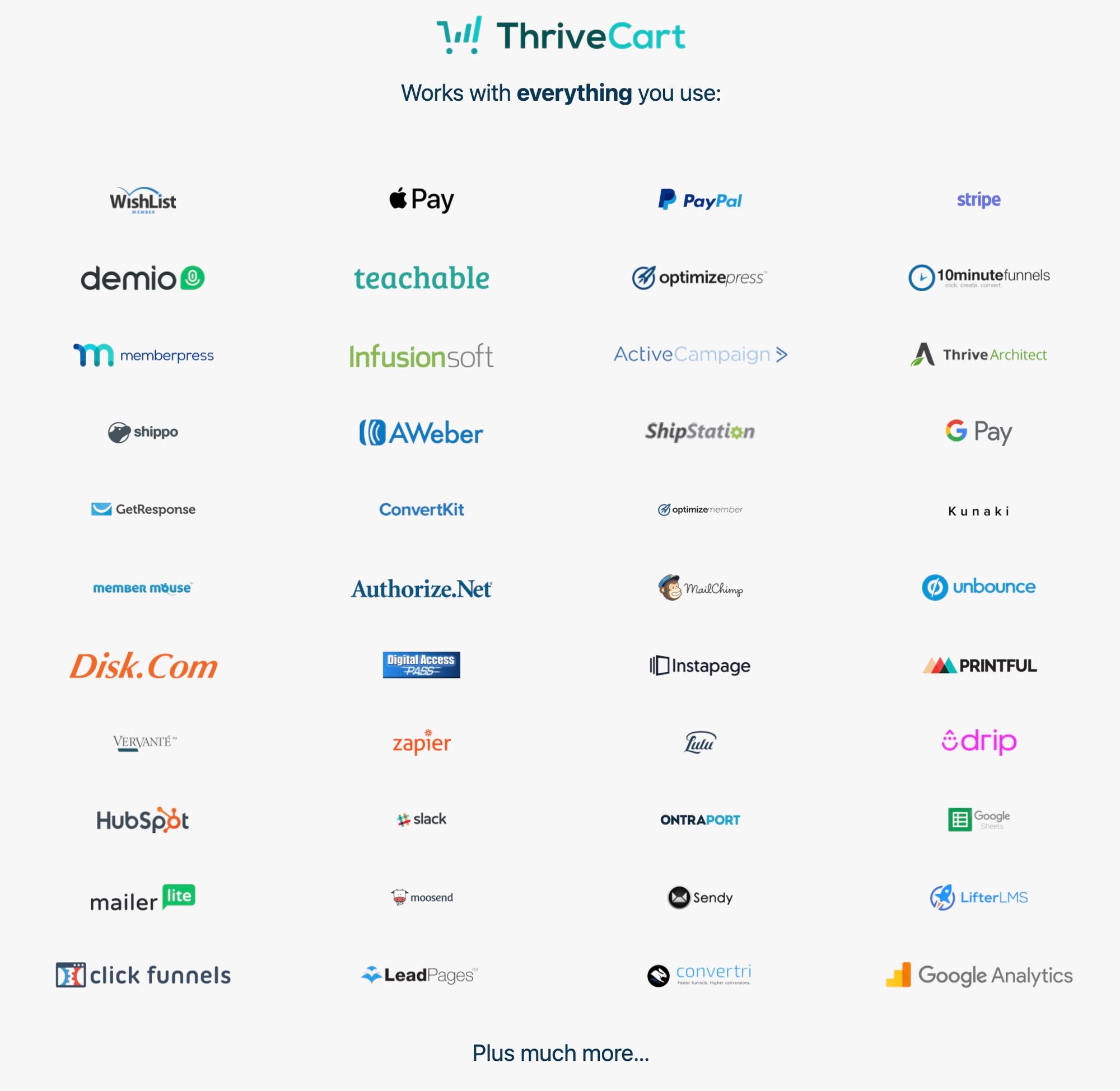 It has all the goodies you'd expect from a killer shopping cart platform...
Bump Offers
Customizable Invoices / Receipts
One-Time Payments & Recurring Subscriptions
22 global currencies (and counting)
Ability to add tracking pixels for Google, Facebook, VWO, and more
Countdown Timers
Coupon Codes with all sorts of triggers and automations
This thing really does it all for 90% of users. I use it for everything myself now.
So... What's the biggest downside of ThriveCart?
It's not designed for people with an eCommerce store. It's not going to replace Shopify or WooCommerce or a platform that's designed to add multiple items to a cart.
If you have an eCom store that sells mugs and people shop and want to order 4 different mugs, ThriveCart is not your tool.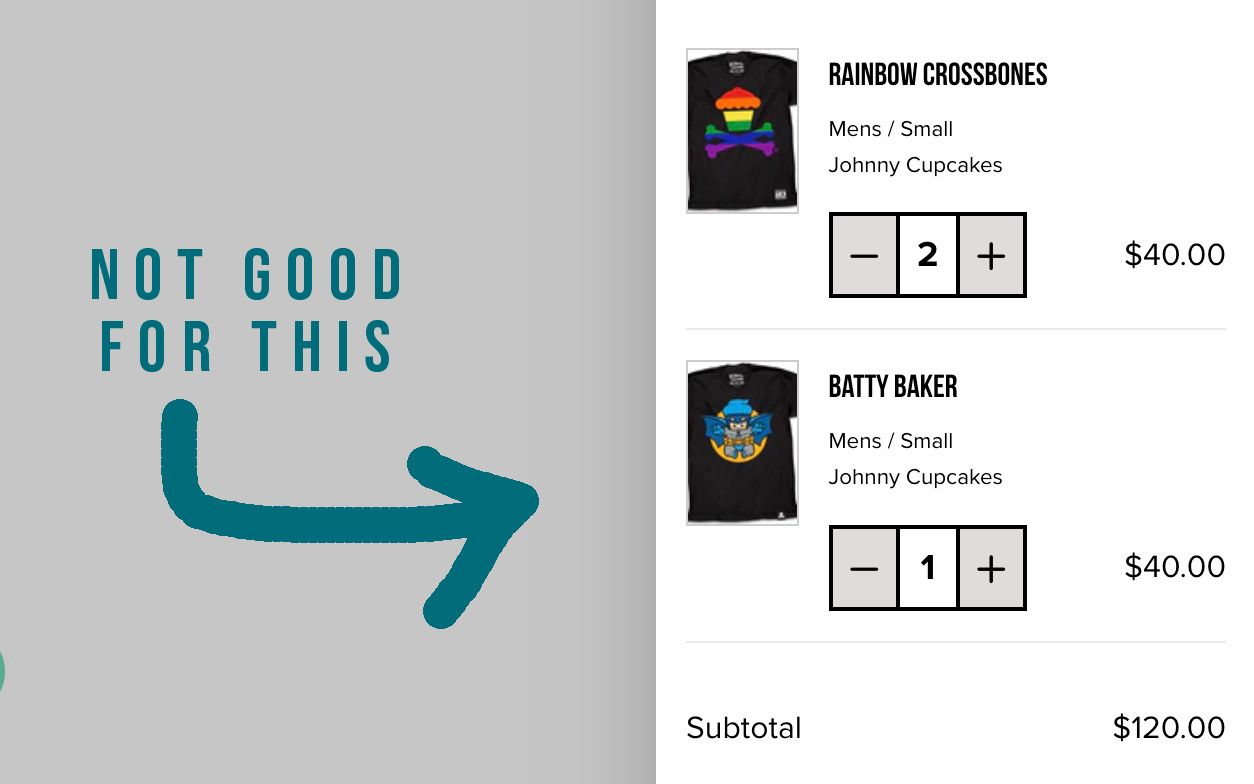 ThriveCart is perfect for memberships, software, ebooks, and digital products where people aren't likely to shop and add multiple items to their basket. Something where you need to add multiple products like that is a better use-case for Shopify.
On the flip side, Shopify isn't going to work great if you're trying to sell a membership or software or something similar. Because, it's designed for stores where people add multiple items to a basket.
Basically, if you do any other online business model OTHER than physical eCommerce, ThriveCart is your tool.
If it's not apparent already, I really like ThriveCart and I think everyone should be using it.
If you wanted to get everything that ThriveCart has with other tools, you'd need...
A page builder (Clickfunnels starts at $100/month)
A shopping cart (the most comparable is about $79/month)
An affiliate management system (Add $50/month)
A tax tracking tool (Taxamo is about $80/year)
A membership platform (At least another $49/month)
All in... You'd be looking at about $3,416 per year to do everything ThriveCart does.
ThriveCart is a ONE-TIME PRICE! To get all the features, you'll want to be on the Pro account, which is less than $700 total, with no monthly fees.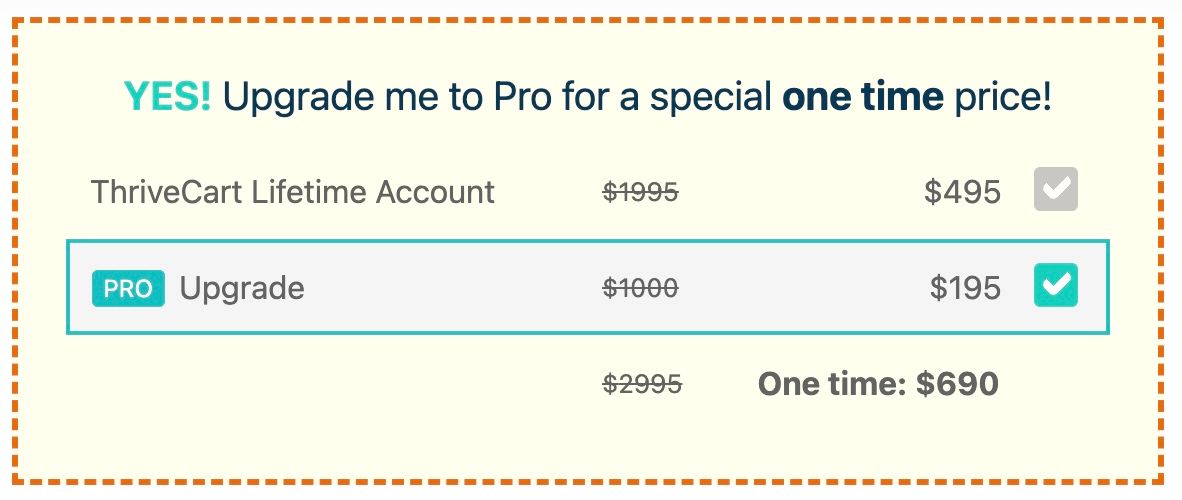 So yea... Total no-brainer.
The links in this article are my affiliate links BUT I legit love this tool and use it every single day. The link on this page also always points you to the cheapest possible price for ThriveCart and, if you do purchase through my affiliate link, I put together some sweet bonuses (see bonus details here).
Chances are, you're going to buy ThriveCart anyway. I mean who wouldn't want it after seeing just how truly powerful it is? Might as well use our link to ensure that you're going to get the lowest price AND to get our special bonuses.
Hopefully this helped clarify in your mind if the tool is right for you or not. If it was helpful and you don't own it yet, grab it here.
You can also consider subscribing to get articles delivered directly to your email. There should be a link to subscribe somewhere on this page. :)
I appreciate you taking the time to read this and hopefully it made your decision a little bit easier.