Everything Is Changing
Joe left the business and I'm figuring out what to do next. Here's my blog post with my thoughts on what's happening right now.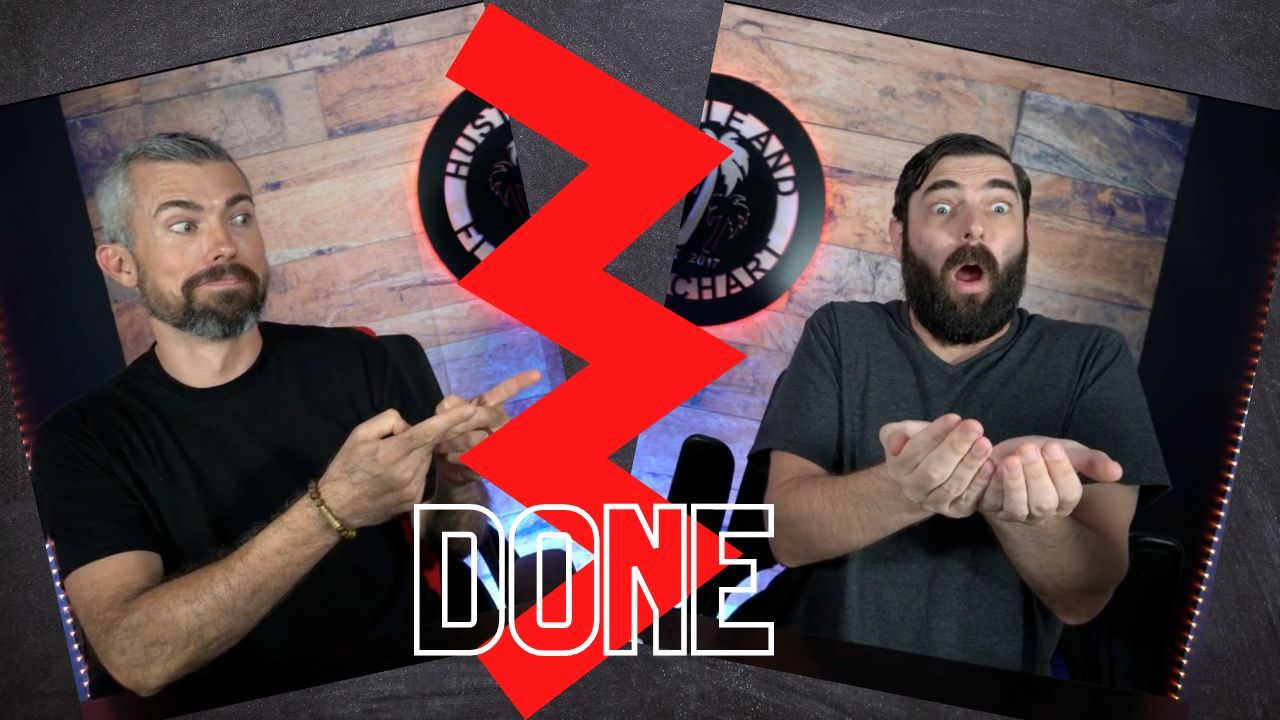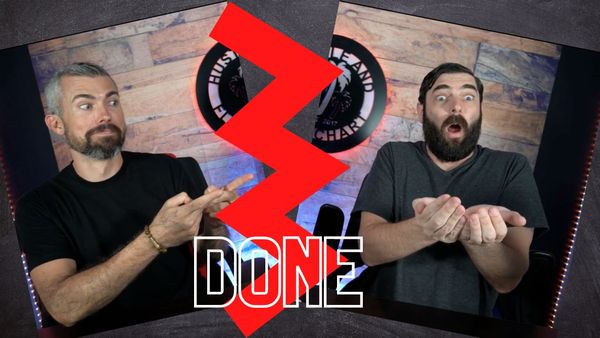 The last several weeks have been very interesting, to say the least.
Joe has decided to step away from Hard Fork Gaming and our online businesses to focus on spending more time with his family and to support his wife's growing business. Two days after Joe's announcement, both Buff and I got hit with a horrible case of COVID that left both of us in bed for the majority of a week.
We're both now just coming up for air and grappling with what's next for our collective business as well as for our individual businesses.
I'd be lying if I said that we didn't see this coming. Both Buff (our other partner) and I were starting to get a sense that Joe was about ready to move on. We just weren't expecting it so abruptly. There was no two-week notice or easing out period or anything like that. It was just like one day he was there game planning and working with us and the next day he was gone... And then the next day we were sick and didn't have the mental capability to deal with how to proceed yet.
Tomorrow represents the first day back since Joe's departure where we're finally going to sit down and map out what's next for Hard Fork Gaming and how we're going to proceed. Big exciting things are still in the works at Hard Fork and Buff and I are excited to continue to travel deeper down the Web3 gaming rabbit-hole with whoever wants to go with us.
However, Joe and I worked together since around 2005, first at the shutter company together, then on our first blog together in 2007, then we both quit our day jobs at the same time in 2009, and we officially created a business partnership together in 2013. That's 17-years of working together. We've had our Hustle & Flowchart podcast together for the past 6-years, almost making it to episode 500.
Working with the same person for so long and then, all of a sudden, not working with them has been a bit of a mind game. It's caused me to reevaluate my own approach a little bit.
I've been working on growing Hustle & Flowchart and Hard Fork Gaming for so long that I completely neglected spending time growing my own personal brand. I've neglected emailing the list that I've worked on building for over a decade now. I've stopped making tutorial videos that so many people said they loved from me. I went all-in on Web3 and basically tossed the baby out with the bathwater.
This blog post represents a turning point for me. I know a handful of people will read this but honestly, this post is for me. This is a cathartic journaling in public. It's an accountability post to myself.
I'm going to work with Buff to grow Hard Fork Gaming into the absolute best resource to stay informed on the world of Web3 gaming and the Metaverse. However, I'm also going to get back to my roots.
I'm going to start showing off what's happening behind the scenes at Hard Fork, share the marketing strategies that are working, walk people through cool tactics, and make the type of content that got people to pay attention to me years ago in the first place.
I'm going to be making a lot more tutorial videos in the space that I've been calling "Digital Life Hacks." These videos will range in topics from things like marketing growth tactics to productivity hacks... From time-saving online tools to leveraging AI and automation. Basically all the fun/nerdy stuff people used to love from me.
MOST of what I put out is going to be 100% free to everyone. I'll publish videos on YouTube and share them here on my blog. If you're a free subscriber, you'll get an email straight to your inbox whenever a new post goes live.
I'm also building a premium tier on this website. Consider this like my version of a "Patreon." If you enjoy the content that I'm putting out and you want to support me, it's $10/month or $100/year. As a thank you for supporting the site, I'll be dropping some exclusive content that's only available to paid supporters. Paid supporters will also get access to the entire backlog of notes from all of the Hustle & Flowchart episodes for as long as they're a member. And, finally, paid supporters will be the only ones with the ability to leave comments on this site. So, if you want to request a video, ask questions about an existing one, or interact with the community here, becoming a supporter is the way to go.
I have some plans to build some additional courses as well. However, if this blog gets enough supporters, I may opt to skip creating courses all together and just make the courses I had planned available for supporters. Either way, supporters will get perks and discounts when I do drop the additional courses.
Anyway, it wasn't my intention to make this post into a pitch. I just wanted to share where I'm taking things. I want to create a lot more fun and informative tutorial content around my various areas of expertise and share them with the world on my blog and on YouTube.
Here's just a quick sample of some of the videos I'll be making in the coming weeks:
How to create AI generated images on anything you can think of
How to create AI generated images of yourself
How to record and edit professional quality videos for free (on Mac or PC)
How to create and automate your own Discord server
How to create text-to-voice audio using your own voice
How to turn yourself into an animated avatar for videos
How to add your product directly inside existing videos
That's just a shortlist of videos that I've already started working on... And most of those aren't even the marketing tutorials I'll be sharing as we grow Hard Fork.
These are going to be fun and I can't wait to share them with you. The more support I can get from the community, the quicker I'll be able to get them out.
It's been a crazy few weeks and the end of an era but I'm excited for the future. Change is scary but it's also often very fun. I'm ready to see where things go from here and I'm really hoping I'll have you along for the ride.